Certified Family Law Specialist
Are you looking for a top-rated divorce lawyer in California with proven professional abilities? If so, then your best bet would be to hire a board-certified family law specialist. It may surprise you to know that only a small number of attorneys in California have earned this prestigious legal certification. To become a Certified Family Law Specialist, an attorney must gain substantial family law experience and pass a family law specific bar examination. Only the most deserving lawyers can call themselves certified specialists. Thus, it is better to hire a specialist who has the skills necessary to handle complex family law problems, rather than just hiring any attorney to handle your case.
There is an old saying which claims that chance favors the prepared. In California courts, family law judges may have thousands of cases assigned to their courtroom at any one time. Because judges are so hard-pressed for time, they are looking for a laser-sharp presentation of the legal facts as well as a roadmap to the orders the client is requesting. Therefore, to receive the best results, it is critical that when you finally get your day in court, your case is meticulously prepared, and your attorney is ready to make powerful and concise arguments on your behalf. So, don't just leave it to chance, hire our founder Don Werno, who is a certified family law specialist and be prepared.
Prior to attending law school, Don completed his Bachelor's and Master's degrees in Psychology. He is also a DRPA Trained Mediator. Don's unique combination of strengths in human psychology, knowledge and skills in family law, and more than 20 years of experience have made him the attorney of choice for countless clients who continue to hold him in the highest esteem for his authoritative expertise.
Don Werno, Esq. will personally handle your case with his highly skilled team. We will work to protect your rights and exceed your expectations, irrespective of how simple or complex your case may be.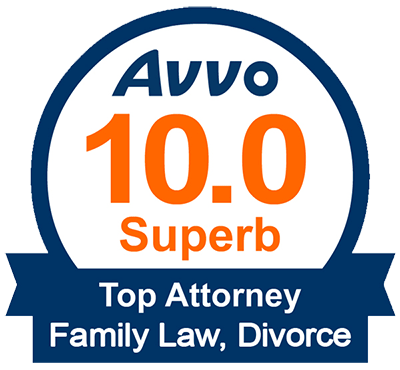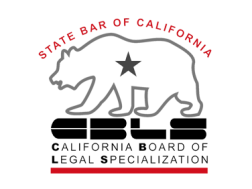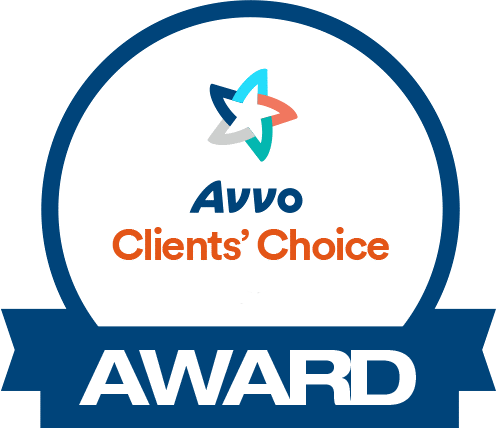 Why Werno Family Law Solutions?
When you are faced with a divorce or other family law matter, you need a specialist with the training, experience and knowledge of perhaps the most complex and fast changing area of the law.
At Werno Family Law Solutions, divorce and family law is our sole specialization. Having successfully dealt with an extensive of divorce and family law cases in California over the decades we have developed significant insights and winning strategies that help us obtain the most satisfying results for our clients in case after case.
Trusted by Clients for Over 20 Years
We serve the cities of Orange, Anaheim, Yorba Linda, Tustin and all of Orange County.
Testimonial
What Our Previous
Customers Think
If you are looking for someone to handle all you family legal needs Don is the guy to call he will take care of all of your questions and is honest and will Tell you exactly what needs to be done. thanks Don for all your hard work!
– Matt Krupp
Mr Werno far exceeded my expectations. When I contacted him about getting my spousal support reduced he made no promises. My case turned out to be more difficult than anyone could have expected. At the end my spousal support was reduced to $000.00. Yes he was able to convince the court to terminate the support. I would recommend Mr. Werno for any family court issues you may need assistance with in Orange County.
– Dale Leach
Mr. Werno has helped our family through various legal issues throughout the years. He is knowledgeable and has always taken the time to walk through the processes and expectations of each case with us, giving us a much-needed peace of mind in stressful and confusing situations. There is a reason we continue to go to Mr. Werno for our legal needs. He is trust-worthy, genuine, and a true gentleman.
– Rebecca Curran
When our family need immediate help on a family matter, Mr. Werno dropped everything and gave us his full attention. In short, Mr. Werno had the expertise and knowledge of how to handle our matter in the court. We could not have asked for a better outcome. Mr. Werno, thank you again for the service and help you provided in our time of need. 100% recommended!
– Robert Young
I have used Don Werno on several occasions over the past 15 years and he has successfully resolved several legal issues. He has always been reliable, honest and very knowledgeable. I have also refereed Don on many occasions to family and friends who have had nothing but positive things to say. If you are in need of a Attorney, I would not hesitate contacting Don Werno. I am sure he can do the same for you.
– Mike Moore
Faq
Orange County Family Law FAQ
Should I tell my divorce lawyer everything?
Your lawyer is your advocate in the court system. To be truly effective, your lawyer needs to know everything related to your case – the good, the bad and the ugly. Remember that everything you tell your lawyer is strictly confidential. Your lawyer is not there to pass judgment on you, and surprises are never good. In family court cases, the other side often uses every mistake you ever made as a weapon against you. Sometimes they just lie and make stuff up. If your attorney knows all your skeletons, they can usually devise a solid strategy to deflect the attack, but if something comes up in a hearing before a judge and it's the first time your lawyer learns about it, it makes the process of protecting you much more difficult, if not impossible. So, be completely honest with your lawyer, it's in your own best interest.
How much money does a divorce attorney make?
It depends on the lawyer, the kinds of clients they represent and how they approach their job. Some lawyers only represent Hollywood actors or captains of industry and their fees are representative of their client's wealth and the value of the marital estates they are dividing. Think war of the roses. Their offices are often plush to reflect the exclusive nature of their clientele. Other attorneys are less pretentious and represent clients living in the real world. These attorneys earn far less than the high-profile attorneys who only represent the rich and powerful. What is true of almost all attorneys is that they are operating businesses with overhead such as rent, utilities, payroll, taxes, licenses, health insurance, malpractice insurance, business insurance, copier costs, computer costs, legal research fees and on and on. Many attorneys are also paying off student loan debts the acquired just to get through law school. So, just like all business owners, much of the legal fees that are charged to you are eroded by the high cost of being in business, especially here in California. At Werno Family Law Solutions, we represent people just like us, they're the good people in life who are less wealthy and less pretentious than your average Hollywood actor.
Do you have to have an attorney to get a divorce?
Absolutely not, but it usually helps. Most people could repair their own car, but don't because of the difficulty of doing so. Having a trained mechanic with the right tools and experience usually results in a better job, done faster and with far less hassle. The same is true of solving your family law problems. Hiring a Certified Family Law Specialist is like hiring a master mechanic – you're hiring someone with a proven ability to solve the difficult problems that often arise in family court matters. Also, in doing so, you shift a lot of the stress to your attorney, who already knows how to take care of your problem. There are, however, many problems that are less complex and less contentious that can be solved with relative ease on your own. In those cases, the family court has a department called the Self-Help Center where trained staff can help you figure out what documents and forms will be needed by the court to solve your problem. They can also answer simple how to questions as well. Best of all, the Self-Help Center is free. They cannot, however, represent you in court and you'll have to do that on your own.
What should I look for in a divorce lawyer?
Experience and integrity should be at the top of your list. Know that not all attorneys are created equal. For example, all attorneys can handle personal injury cases, criminal matters, evictions, wills and trusts and so on, and many do all at the same time. What this means is that they know a little about a lot of things, but not much about any one area of the law. Conversely, most areas of the law have what are known as certified specialists. For example, a Certified Family Law Specialist is someone who has taken a second bar examination that is solely focused on family law and nothing else. Certified specialists are experts in their area of the law and must document significant experience in order to be certified. They must also recertify every five years. As such, why would you hire anyone but an expert? Before you hire anyone, however, you should check the State Bar of California website to see if the attorney you're interested in has had any disciplinary problems, and if so, that should probably rule them out. Also, check the Internet reviews for that attorney. There are always going to be one or two people who can't be pleased, but if an attorney has lots of negative reviews, that may be a real problem. Lastly, like any job, people new to the profession may be passionate, but lack the experience necessary to be truly effective.
Who pays attorney's fees in divorce?
It depends. Family Code 2030 allows the court to order one of the parties (usually the party who earns more money) to pay some or all of the fees of the other party. This is intended to "level the playing field," so that each side can have a fair opportunity to resolve their family law case equitably and to have an attorney help them do so.
What should I ask from my spouse in a divorce?
By law, the court must divide all assets and debts equally between the parties. That does not, however, prevent you from negotiating to get what you want. The court will almost always approve a division of assets and debts that the parties are willing to agree to. With that said, to be successful in your negotiations you must also be reasonable. Avoid asking for things that you know the other side will not agree to – doing so may destroy any chance of reaching a settlement and avoiding a truly expensive court trial that will suck time and money out of your life that you will wish you had never spent. Court is inefficient, stressful and often unsympathetic. As such, do your best to try and resolve your family law case informally, if at all possible.
Is it better to have a male or female divorce lawyer?
From a legal standpoint, there is no difference to the court. As such, it's really a matter of personal preference. There are some awesome attorneys of both sexes and some that are not so great. It's therefore far more important to hire a reputable attorney than an attorney of a certain sex.
What questions should I ask my divorce lawyer?
Consider your initial meeting with an attorney like a job interview. Do your research into the attorney by checking the State Bar of California web site and Internet reviews. What are your first impressions? Do they only handle family law cases, which could be important? How much experience do they have? Are they a Certified Family Law Specialist? Do they have support staff? What are their hourly billing rates and how much is their retainer fee? What things do they bill for, like phone calls, Email, postage and copier costs? Will the attorney you're speaking with actually handle your case, or will it be passed off to another attorney. Did the attorney pass the bar examination on the first try? Do they have a college degree other than law school (some attorneys only went to law school and did not complete an undergraduate degree). These are some of the things your might ask during your interview. Remember, you are hiring them, so make sure you are comfortable with who you choose to do business with and that you can trust them to treat you right.